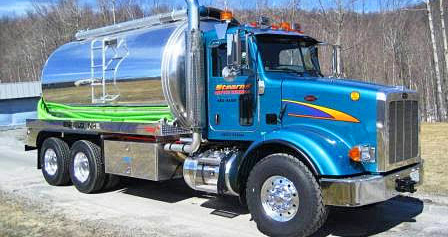 Residential Septic Services
Our goal is to know our customers and their septic system needs. When you make an appointment, we will call ahead before we show up to pump your tank.
LEARN MORE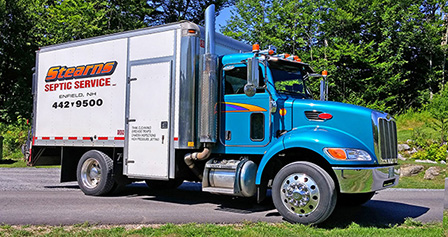 Commercial Septic Services
At Stearns Septic, we make it a point to understand the needs of your business and familiarize ourselves with your septic system, so that we can design a pumping and septic maintenance schedule that prevents septic emergencies at an inopportune time.
LEARN MORE
We are there for you! Our phones are always answered by a real person, 24 Hours a Day / 365 Days a Year. Call (603) 442-9500
Why Choose Us



HONEST AND DEPENDABLE
Stearns Septic Service began in 1996 with one man with one truck and loads of determination. We strive to provide services to our customers that the competition does not offer, keeping Stearns Septic Service individualized.



 PROFESSIONAL & EFFICIENT
Our employees receive the best training available and take great pride in offering the best customer service. We have built our business on fulfilling the needs of our customers professionally and efficiently.



 
LICENSED & CERTIFIED
We are members of the NH Better Business Bureau, Greater Lebanon Chamber of Commerce, National Association of Wastewater Transporters, NH Association of Septic Haulers, and Granite State Designers and Installers.  We have multiple NH Licensed Septic System Installers and NH Licensed Septic System Evaluators on our team.
What's in your pipes?
"Out of sight... out of mind." Before buying a home, have a camera septic system evaluation conducted by our certified evaluators. You never know what might be going on underground.